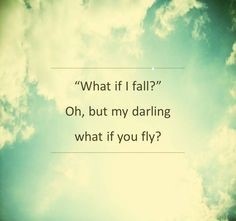 Isn't complacency addictive?  It creeps in as procrastination and then takes up residence as fear and avoidance. 
Two people inspired me this week.  While helping them slog through their fears and unlock their potential for success and happiness, I was confronted with my own.  One hell of a job this is!
Every day I coach people on breaking the crushing habits of procrastination and avoidance.  The "I'll do it when…" Syndrome.  I'll take that vacation when…. I'll get counseling when… I'll be happy when…  I'll love my partner when… I'll be able to make money when…. I'll feel loved/sexy when…  I'll take care of myself when… I'll make a change when…
The same question comes up… what are you waiting for?  What is holding you back? What is the worst that could happen if you stopped waiting?  Now, I'm not suggesting that we all throw caution to the wind and start making rash decisions that could ruin our lives, families, or financial solvency.  I'm suggesting that we are waiting because we are afraid.  Change is scarier than the status quo.  Even if the status quo sucks… at least we know what we have.  Success is scary.  What if it's too much? What if I can't handle it? What if I can't keep up with it? What if I can't keep it going?  What if I FAIL??
I know that these fears and self-imposed road blocks exist because I see them daily in my clients and in (gasp!) myself.  I can explain to others how their lives will be so much better… How their self-esteem will improve… How they will experience true pride in themselves when they finally take that first step and TRY!  I can help them strategize and create action plans that really work.  But, Hilary, I ask myself…do you practice what you preach?  The answer is simple and very common amongst coaches, counselors, thought partners, and the general human population – SOMETIMES.  Just like everyone else, when I'm aware of it, when I'm in the zone, when I'm intentionally thinking about it- I do it.   I'm doing it now, just by writing this post! HA!
Anyway, back to inspiration.  I thought-partnered with two people this week – one was a colleague, another a client.  They took our words and, on their own, transitioned those words into glor
ious action.  How did they feel afterwards?   Awesome!  They beamed with pride at the almost immediate success that they experienced.  One unlocked her networking potential in order to search for a new career.  Another conquered the first hurdle in his quest.  His motivation now flying high as he transforms a beloved "part-time side business"  into his full-time, super successful career.  What do both of these people have in common?  They pushed through the doubt. They took the first step.   Are they done yet?  Absolutely not.  Are they a hell of a lot closer to getting what they want?  Absolutely yes!
They stopped waiting for "When…".  Sometimes we have to take a deep breath and realize, or just pretend, that "When…" is NOW.  We have to take that leap, ignore the fear, and Act As If we are ready.  Acting As If  informs ourselves, the universe, and others around us that we are ready…that we are tired of waiting…that "When" has arrived!  It is banging on your door demanding to be let in! So, make that phone call (even if you're scared of rejection), schedule that appointment (even if you don't feel like you have the time), plan that vacation (even if you don't have anyone to go with), take that class (even if you're embarrassed), kiss your partner whom you love (even if you don't think that they deserve it right now)….  Just take the step!  Because if you don't, it's possible that you won't get the chance to later. It is even more likely that you'll just find another "When" and keep making excuses about why you can't.
Live Well, Love More, Laugh Often
~Hilary
*Hilary Yurtin, MS is a Licensed Professional Counselor, Coach, and Thought-Partner. Her private practice is in Frisco, TX.   She is an avid traveler who enjoys cooking, reading, writing and spending time with her family, husband, and cats.