Marriage Counseling & Couples Therapy
"If we want to fully experience love and belonging, we must believe that we are worthy of love and belonging." -Brene' Brown
Do You Feel Lonely in Your Relationship? Are you tired of fighting about the same thing over and over?
Are you starting to see your partner as more of a Roommate than a Soul Mate? Have you lost your ability to TRUST?
If you could just learn how to COMMUNICATE with him or her!!! If he or she would just LISTEN!!
Communication is key in marriage and relationships, and often the first thing that couples say they need more of. However, communication in a relationship can be about many different things. The root of the problem could be infidelity, disconnection, resentment, parenting difficulties, boundaries, listening skills, trust, or just drifting apart…. Sharing our lives with someone can be difficult. Whether it's a new relationship, or a long term partnership – there are bound to be rough patches when two different lives try to weave together.
We've tried Couples Therapy before. It didn't work. How do we know that it will work out this time?
In short, you don't know for sure that it will work. But don't you owe it to yourself to try? Hilary strives to work with couples to rediscover what ignited the spark to bring them together and to appreciate the unique characteristics that make them who they are today. She may suggest both joint sessions and individual sessions focused on improving communication, trust, intimacy, and realistically evaluating the present situation and making choices based on mutual goals.
Couples Therapy Success = a Healthy Outcome for Both Individuals!
Hilary has assisted in the happy rehabilitation of married couples who believed they were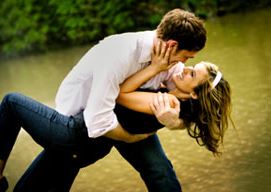 "beyond repair" after infidelity or years of feeling disconnected. Other couples just needed a quick Tune Up to re-discover their friendship and passion. With other couples, she helped facilitate the amicable decision to separate resulting in the development of a successful co-parenting strategy.
But, shouldn't we stay together for the kids? For Financial Reasons? To Avoid Embarrassment in Front of Family and Friends?
There is convincing empirical evidence that suggests that staying in an unhealthy relationship for the kids is more damaging in the long term than an amicable divorce. Unfortunately, the goal of couples therapy isn't always for the couple to stay together no matter what. Sometimes the goal is for both individuals to gain a sense of clarity around what they need to be in a healthy marriage. This might be a mutual decision to amicably separate to avoid further destruction of a friendship, or more importantly, a healthy co-parenting relationship. Counseling can help you gain more clarity around whether your relationship can be repaired or if separating is the healthier choice.
Some issues we may work on together include:
Communication
Trust
Sex, Desire, & Intimacy (one of the few providers in the Frisco area)
Satisfaction
Connection
Rediscovering Friendship and Fun
Boundaries
Anger & Resentment
Parenting
Infidelity
Hilary has completed Level 1 Clinical Training for Couples Therapy through The Gottman Institute .